Paralan Corporation
Paralan specializes in the design and manufacture of high-quality SCSI Enhancement Products. Paralan can meet your toughest SCSI requirements, from OEMs to system integrators and end users.

* Wiesemann & Theis - Interfaces for TCP/IP, Ethernet, RS-232, RS-485, USB, 20mA, Glass and plastic fiber optic, http, RFID, SNMP, OPC, I/O digital, I/O analog, ISA, PCI.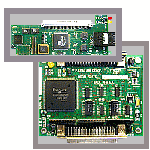 In addition to standard off-the-shelf products, Paralan offers custom SCSI solutions to meet a variety of configuration needs.



Paralanís knowledgeable technical team can match your SCSI needs with custom SCSI components, modifications to standard Paralan products, or even with custom systems.
Product Applications